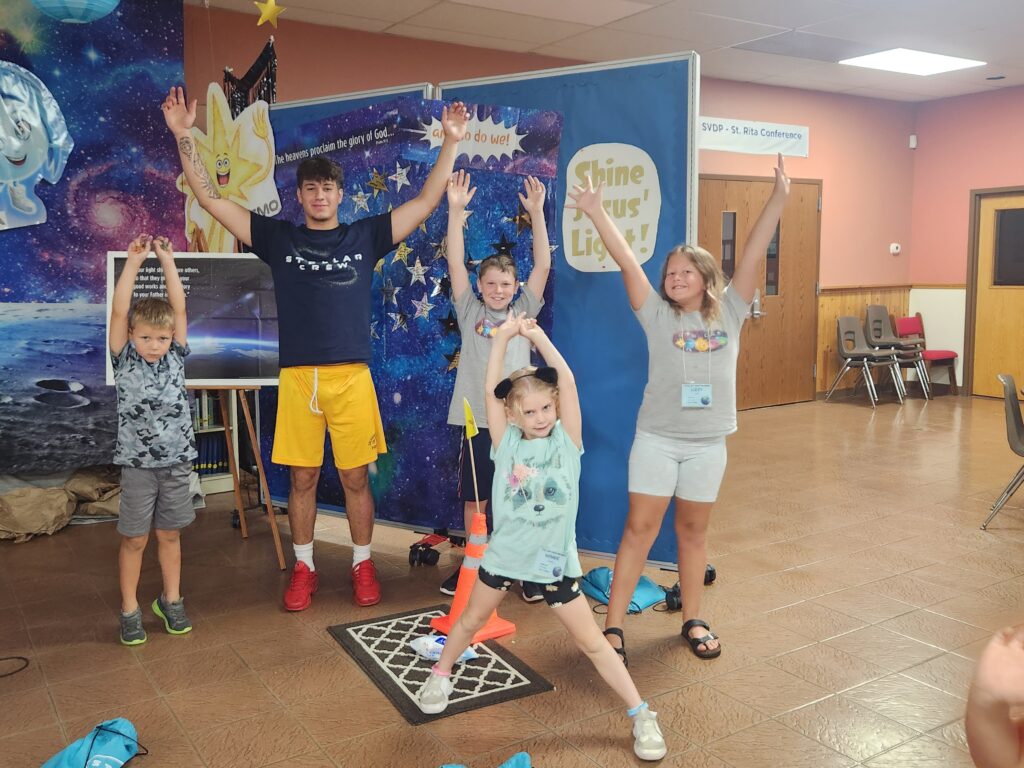 ---
Hearing God Speak to Us
God speaks to us in many ways and learning to hear his voice requires a little practice, some dedicated time and an open heart. Our goal is to help our families come to know and love God through experiencing his Word in Scripture, tradition and living a Christian life.
Due to the Covid-19 pandemic, St. Rita Parish is offering a new faith formation program this year, one that can be attended in-person or be facilitated online at home. Families have the option of choosing which program they would like to subscribe to and may switch between the two at designated semester breaks, if the status of state health and safety is changed, or if a family deems it necessary to remove their child from in-person classes.
We have chosen NOT to hold in-person classes for PreK and Kindergarten this year.
The program we will be using is "lectionary-based", meaning it is based on the readings for that Sunday's Mass. Parents are encouraged to focus on how God speaks to us through Scripture and how the traditions and beliefs of our faith are incorporated into our daily lives. For those opting for a virtual program, a monthly zoom meeting will be held with families to assist in facilitating the program at home.
Registration forms are required for all participating and fees will remain the same this year to cover costs of materials and technological services. Medical Release Forms are required for all who plan to attend in-person classes. These forms can be found by clicking HERE.
---
To better Serve Him, our students will partake in annual service projects that include:
"Birthday Cake Kits" for children in need, whose parents may not be able to purchase a cake. Each kit contains a cake mix, frosting, candles, oil, and a dollar for eggs and a small gift for a child.