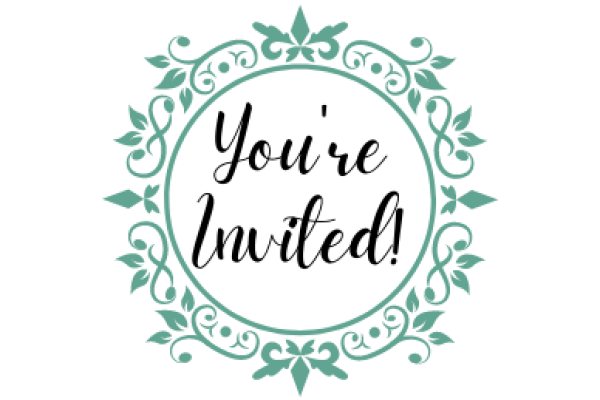 Join us Sunday, December 5 from 6-7:30 p.m. for fellowship, food, and fun. Please RSVP by clicking here.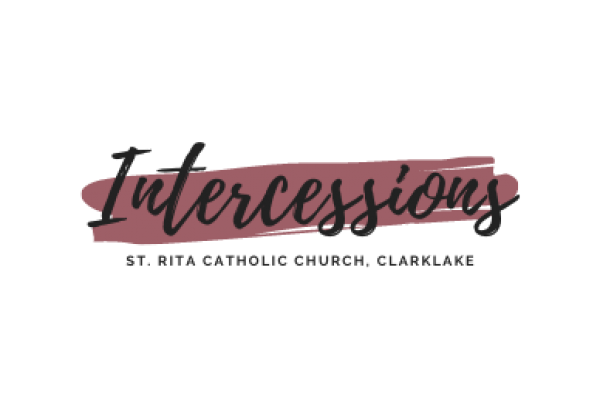 Priest: Watching…, waiting…, preparing for the great feast of Christmas, we lift up our prayers in humble confidence…. For a spirit of repentance and an eager openness to the gifts…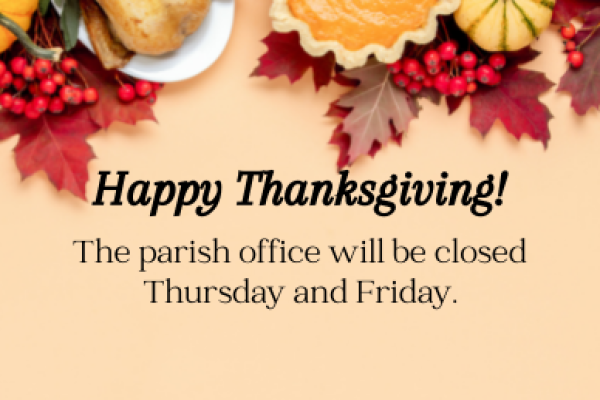 Our office will be closed on Thanksgiving Day and Friday. Have a safe and wonderful Holiday!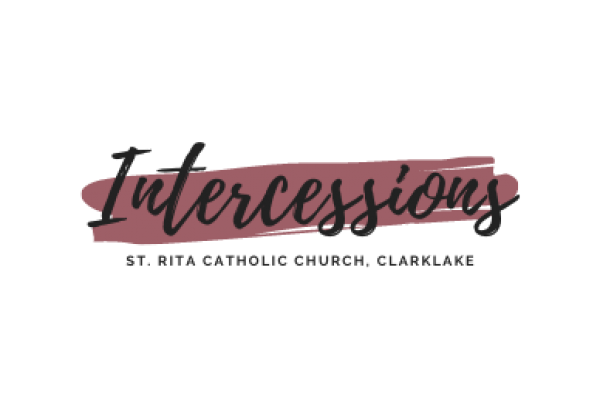 Priest: Watching and waiting as we prepare for Christmas, we lift up our prayers in humble confidence…. For a renewed attentiveness to God and patience with others, let us pray…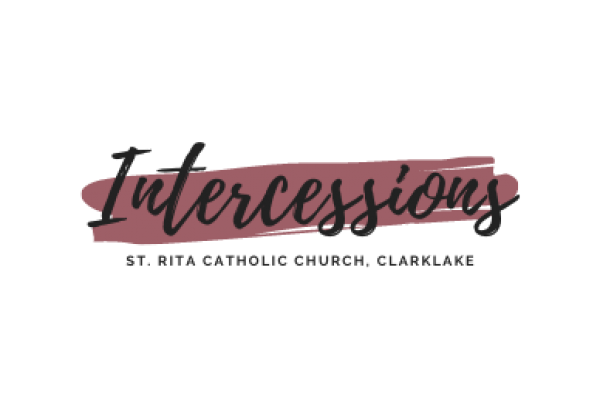 Priest: As we come to the end of the liturgical year, we turn to the Lord, the Alpha and the Omega, the beginning and of everything, lifting up our prayers…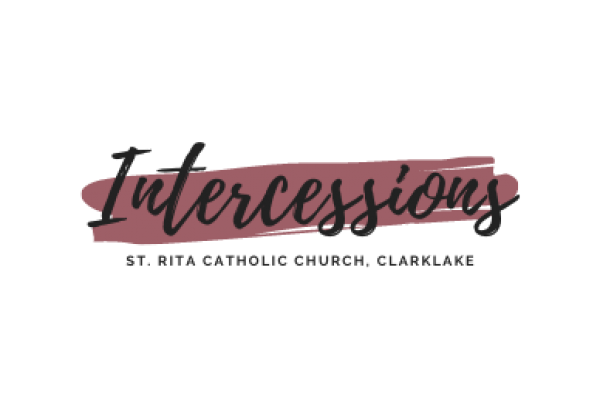 Priest: As we remember and pray for the faithful departed in a special way this month, we bring many other prayers before the Lord in humble confidence…. For a spirit…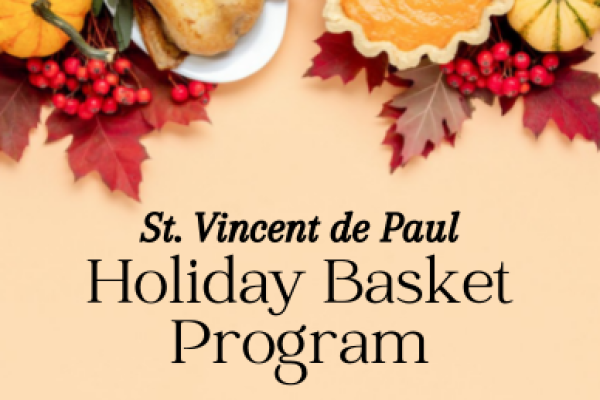 We can really use the following food items for the upcoming St. Vincent Holiday Baskets. Thank you! Crackers Poptarts Cranberry sauce Ramen noodles Jello and pudding mixes Hot chocolate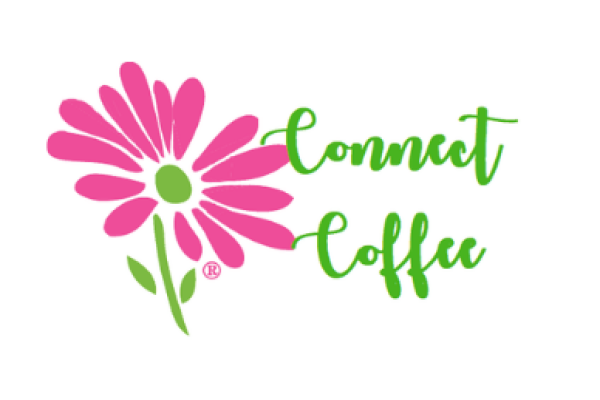 This week is another opportunity for the ladies of our parish, and beyond, to check out our Women's Group/Bible Study called Walking With Purpose. We have groups meeting on Wednesday evenings…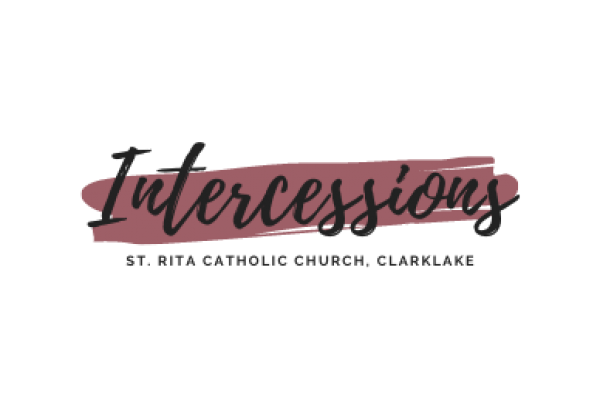 Priest: As we remember and pray for the faithful departed in a special way this month, we bring many other prayers before the Lord in humble confidence…. For an ever-growing…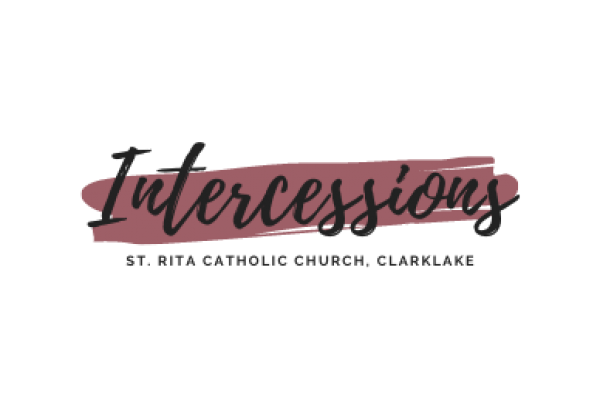 Priest: Reminded that we are called to be Saints, yet well aware of our shortcomings and needs, we lift up our prayers in humble confidence…. For a renewed awareness of…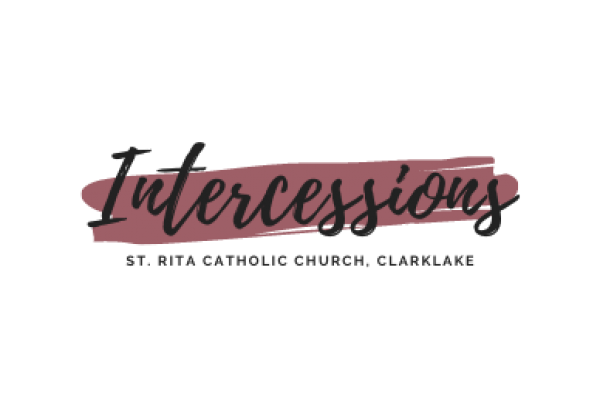 Priest: Our gifts and blessings are cause for rejoicing. Yet our needs are many and so we lift up our prayers in humble confidence…. For all who are handicapped and…