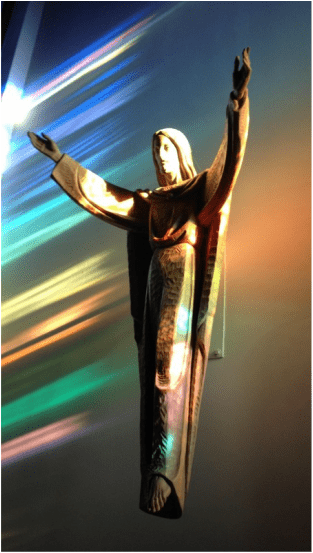 Is God Talking to Me?
Yes, He is! God speaks to all of us through a variety of ways, through scripture, prayer, other people and even everyday experiences.
Discover how God speaks to you through our many offerings for adults.
Come and See.
Are you searching?
Life can be a complicated journey and sometimes we can feel a bit lost or weary. Do you ever have questions about your purpose in life, where God is in all of it, or just how to navigate this crazy world? Let us help! You don't have to do it alone, and really, you weren't made to. We are made for community, love, friendship and growing together. Connect with Jesus, connect with the Church, let grace fill your heart and let Him lead you to peace and fulfillment.
St. Rita, Clarklake offers many opportunities for you to seek answers to life's questions and strengthen your faith. Some of our opportunities are listed below, but if you can't find something that seems like a good fit, talk to us and we will help you find your place.
Not Catholic?
You are welcome here! St. Rita Catholic Church is a community that exists to serve every individual in our area, whether they are Catholic or not. But if you want to know more about our Catholic faith, check out our RCIA program.
Celebrating Our Faith
Growing in Faith
We offer many opportunities for you to discover and grow in your faith.
RCIA: For those seeking answers to questions about our Faith, whether baptized or unbaptized.
Formation Classes: Classes are offered in many aspects of our Catholic faith through Bible studies, online courses, and in-person classes. Check out the most current offerings here.
Small Groups: Learn and grow in your faith through small group discussion and prayer here.
Spiritual Direction: Meet with a certified Spiritual Director to discuss how God is personally working in your life. Sessions are scheduled individually, are of no cost to you, and are private. Contact Nancy Carter for more information.
---
Bible Study Programs