---
Congratulations to our newly confirmed class of 2022!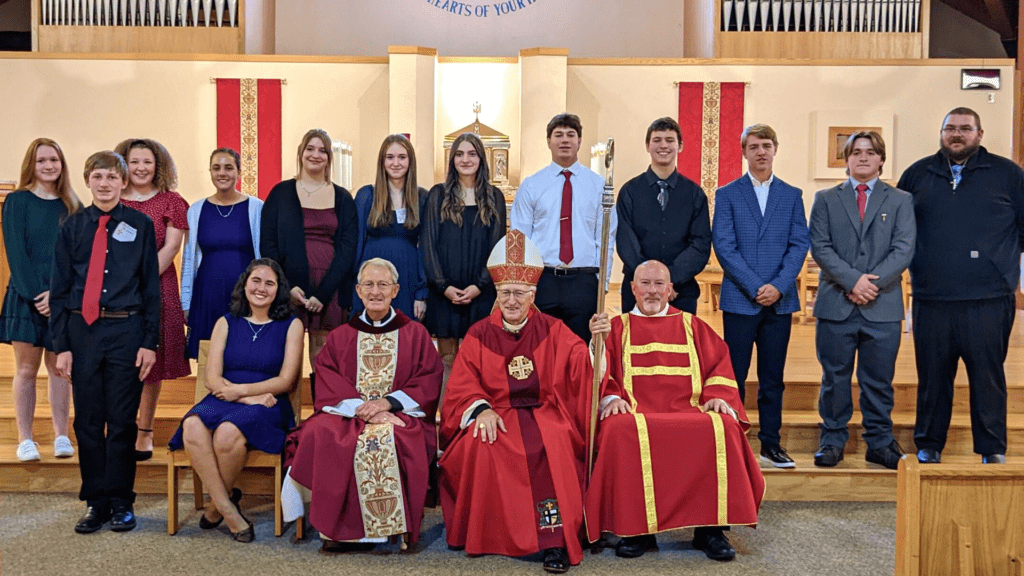 ---
Our middle school program at St. Rita Parish is a combination of Religious Education and preparation for the sacrament of Confirmation. It is a two-year program that is small group-oriented. We meet on Sundays following the 11:00 AM Mass in the Pumpkin Patch. Classes begin in September and end in April.
The program incorporates the three pillars of our faith, Knowing, Loving and Serving God (and each other) through hands-on activities and group discussions.
To Know: Through catechetical-based sessions, students will come to understand their faith in an interactive environment that promotes questions and discussion.
To Love: Through experiential activities, students will have an opportunity to develop a personal relationship with God through prayer and reflection.
To Serve: Through hands-on opportunities, students will have a chance to be the hands and feet of our Lord through service activities and trips.
Adult volunteers are needed to help with hospitality, mentoring, and chaperoning activities and events. Parents, please consider giving some of your time throughout the year, to help aid our program and support our students.
To register, please complete the form below.
Confirmation Preparation Schedules
Confirmation and Sponsor Packets are linked below
---