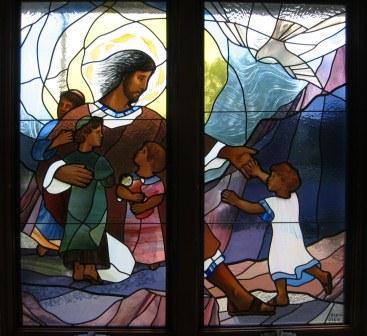 "And Mary kept all these things, pondering on them in her heart"

Luke 2:19
Students in second grade prepare for and receive the sacrament of Reconciliation and the sacrament of First Holy Communion in May.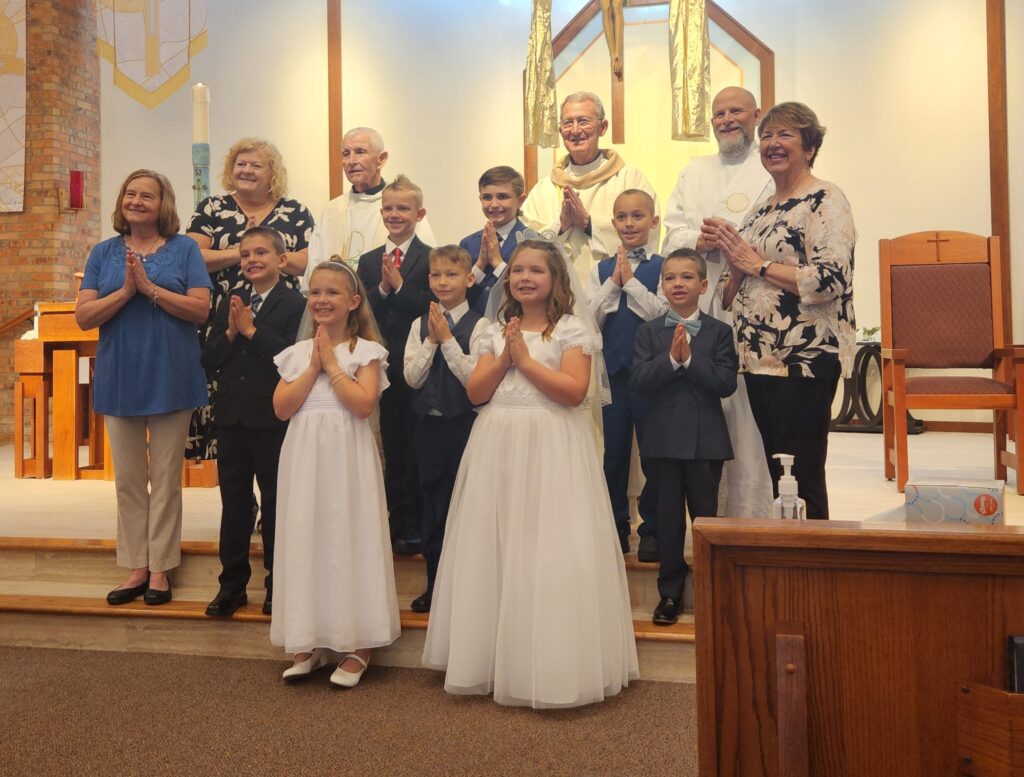 Our process for preparing for the Sacrament of First Reconciliation and First Holy Eucharist normally takes place for our students in 2nd grade. Students must have at least one year of formal religious education prior to starting the preparation program. The program involves in-class and at-home components with a late January/mid-February date for First Reconciliation and an early May date for First Eucharist. Registration forms are available by clicking HERE
We hold annual retreats for students participating in First Reconciliation, First Holy Communion, or Confirmation. We also have Advent and Lent Retreats. These retreat days are geared to teach the parents and children about a particular sacrament or holy day and to build their faith community here at St. Rita.
As stewards of the Catholic Faith the children participate weekly in the following service projects:
Person of the Week. Each week, individual students make a card and write to one person in the nursing home.
"Birthday Cake Kits" for a needy child whose parents may not be able to purchase a birthday cake. Each kit contains a cake mix, frosting, candles, oil, a dollar for eggs and a small gift for a child.
Mayan Missions. A collection is taken each week for the Mayan Missions. We combine our donations in the fall and winter semesters and send the Mayan children one check at the end of Religious Ed.