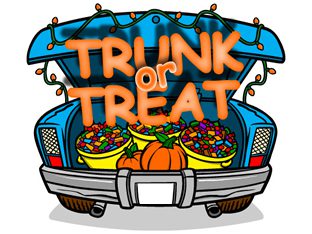 Trunk or Treat
Sunday, October 24
Our parish will be sponsoring a spot at the annual Trunk or Treat event at Columbia High School on Sunday, October 24th.  Our youth will be making the decorations and passing out candy to all of the little ones who come by.   Will you help by donating a bag (or two) or candy for the event?  Place your bags of candy in the black bucket in Cornfield Hall.  In addition, we will be giving out little saint cards and invites to come and check out our parish!
---
Catholic Youth Camp 2022!
We had a FABULOUS time last year and are planning to go back to Camp DeSales next summer for another week of great fun, fellowship and some great spiritual uplifting.  All youth are invited to apply.  Registration opens on October 15th for returning parishes (like us!).  If you want to go, this is the time to register. Spots are going to fill VERY QUICKLY based on last year's success!  You can find the link to register on the parish website on the YOUTH PAGE.